90-Day Warranty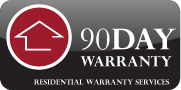 We include our 90-day limited warranty with all full home inspections we provide.
The 90-Day Warranty provides coverage for structural and mechanical items inspected and found to be in good working order by our professional inspector.
Includes common plumbing fixtures, electrical components, and HVAC equipment.  Structural components include poured concrete foundations and block wall construction, floor joists, bottom and top plats and wall members, roof leaks, load-bearing walls, and attached garage doors.

Mold-Safe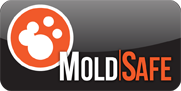 We offer more than just an inspection!  If mold is found in your home, that was not present at the time of the inspection, you are covered for remediation up to $2000.
During the course of your home inspection and in your home inspection report, if there were no visible mold or moisture issues reported, this agreement covers the remediation (removal) of visible mold on surfaces permanently installed in the property.
Sewer-Gard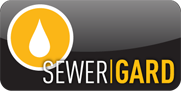 Running water and sewer lines that drain properly are two of the most essential services in your home; and are one of the most expensive home systems to repair.
With every full home inspection, we provide Sewer Line Protection from SewerGard – the world leader in underground repair coverage. Buy with confidence and worry less knowing that main water and sewer collapses and breaks are covered, up to $4000.  See warranty information for full details.
Covers failures in water and sewer lines that you can't see and your inspector can't inspect underground between your home and the street. Root intrustions, line collapses and leaks can be costly.
5-Year Roof Warranty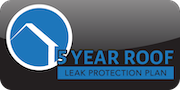 For a period of 5 years following your home inspection, this warranty protects against new leaks in the roof of the home. After deductible, repair costs are covered up to $3000.
Buy Back Your Home Guarantee
Semper Fi Home Inspections participates in the InterNACHI Buy Back Your Home Guarantee.
If your participating inspector misses anything, we'll buy your home back.
And now for the "fine print":
It's valid for home inspections performed for home buyers only by participating InterNACHI® members.  Semper Fi is a participating InterNACHI® member.
The home must be listed for sale with a licensed real estate agent.
The Guarantee excludes homes with material defects not present at the time of the inspection, or not required to be inspected, per InterNACHI's Residential Standards of Practice.
The Guarantee will be honored for 90 days after closing.
We'll pay you whatever price you paid for the home.
Visit InterNACHI for more information.